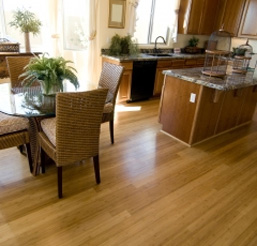 You say it, and we do it. Here at Custom Hardwood Floors, there are no boundaries in what we are able to accomplish. We perform all types of flooring installations for all varieties of residential and commercial buildings. However, it is not only the flooring services we provide. We also specialize in customizing your bathrooms by installing custom sinks, bathtubs, tiling, and whatever else it is that you can think of. If you need new countertops, we can also do custom countertops of any shape or size.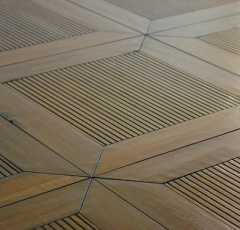 From the mind-bogglingly intricate to elegantly simple, we can create floor parquets that fit seamlessly with your desires. A parquet is "a geometric mosaic of wood pieces used for decorative effect", it is also a representation of you and your home's personality and style. A minimalistic parquet design made of a red-tinted heart and pinewood may bring out a sense of warmth and cheeriness, whereas an ornate parquet may add a dash of complexity or professionalism to the feel of your home or corporate building. Like a fingerprint, every single one of our parquet designs is unique, ensuring that you will be setting yourself apart from the rest when choosing us.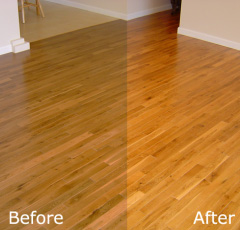 Floor refinishing is a task that really does take professional skill if it is to be done right the first time. We can take the most uncared for floors and make them look brand new again. By following a specific process of preparation, sanding, buffering, coating and staining, we bring out the long-lost beauty in your wood.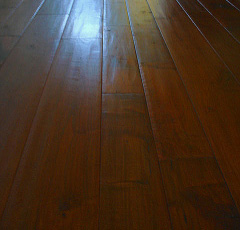 A wide plank floor has the ability to make a house finally feel like a home. They are timeless and can be considered to be the greatest luxury on wood floors. From red oak, white oak, heart pine, walnut, and many more the possibilities for the look and feel of your wide plank floor is limitless. We take pride in the genuine smiles we give to our client's faces whenever a wide plank flooring project is completed.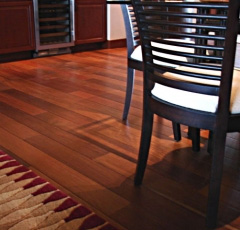 An engineered hardwood floor looks a lot like a regular hardwood floor, except there are some major differences between the two. An engineered floor has various layers of plywood backing it, which adds more stability. They respond very well to humid conditions and expand and contract very little. Depending on the amount and type of ply layers used, the way an engineered floor behaves can vary a lot. We can tailor each engineered floor to respond specifically to your needs.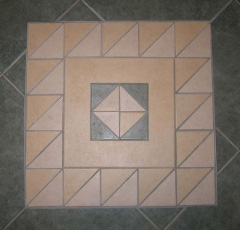 Made of hardened clay fired through a kiln, tile floors are a great option for places with a lot of foot traffic or for people who don't want to worry much about floor maintenance. It is a low-cost material that is perfect for kitchens and bathrooms. With many different design patterns to choose from, they can fit the theme of any home or commercial building.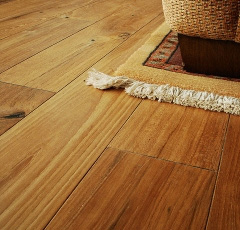 If you wish to give your home that warm hearty feeling coming straight from mother nature, then a wood floor is a great option. They are very durable and can last a lifetime. A hardwood floor is a very sound investment as they help boost the resale value of most homes and are very ecologically friendly as well. We have over a hundred species available.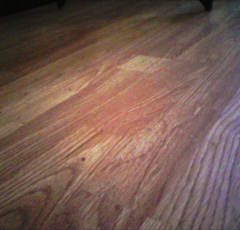 If you want the stylish look of a hardwood floor without that hardwood floor cost, then a wood laminate floor is the best choice. A laminate floor is resistant to moisture and scratches and is very easy to maintain.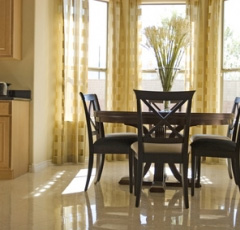 Marble and other Stone floors add a dash of class anywhere they are installed. Not only do they look slick, but they are also very stain resistant as well. They are a priceless addition to any home or business.